Community Health Goal: To increase central Iowa's Gallup Well-Being Index score from 61.5 (2014) to 64.5 by the year 2020.
Health means more than eating well, exercising, or regularly seeing a doctor. It also means having strong, positive relationships, safe neighborhoods, and access to healthy food and physical activity.
United Way of Central Iowa is working to give all central Iowans equal opportunity to make healthy choices. Our specific investments in physical, social and community well-being are helping to raise the Gallup Well-Being Index score, a comprehensive measure of health, to 64.5 by 2020.
Read recent results in our Gallup Well-Being Index score.
WHAT WE FIGHT FOR
---
CENTRAL IOWANS THRIVE IN ALL FIVE WELL-BEING FACTORS
Central Iowa ranks in the of U.S. regions for consuming 5+ servings of produce 4+ days per week.
Gallup National Health and Well-Being Index
SOCIAL
Workers who are lonely perform more poorly, quit more often, and feel less satisfied with their jobs, costing employers up to $4.5 billion in the U.S.

Harvard Business Review

COMMUNITY
A lower-income neighborhood in central Iowa has 1 mile of bike paths and 8 opportunities for kids' activities compared with 35 miles of bike paths and 50 opportunities for kids' activities in a higher-income neighborhood.

Place, Race, Poverty, and Young Children
FINANCIAL

One-third of central Iowans worry about money on a regular basis.
Gallup National Health and Well-Being Index
PURPOSE/CAREER
People who find meaning in their work are 93% more engaged and nearly 3 times more likely to stay with their employer.
the human era @ work
WHERE WE WIN
---
IMPROVING HEALTH

health factors saw improvement in scores in 2018.
Gallup National Health and Well-Being Index
---

PHYSICAL
pounds of fresh produce were grown in community and corporate giving gardens supported by United Way, feeding 12,000 central Iowans.

SOCIAL
United Way of Central Iowa and the Iowa ACEs 360 Coalition successfully advocated for legislation requiring all school employees to be trained annually on adverse childhood experiences (ACEs), toxic stress, and suicide prevention.
PURPOSE/ CAREER
volunteers gave 243,081 hours through volunteer opportunities sponsored or supported by United Way of Central Iowa in 2018, leading to $6 million in economic impact.

FINANCIAL

uninsured and underinsured central Iowans accessed affordable dental care, avoiding expensive and unnecessary school and work absences, emergency room visits, and health complications.
COMMUNITY
children in central Iowa demonstrated healthy habits through United Way's 5-2-1-0 initiative in schools, child care centers, and health care clinics.

Iowa ACEs* 360 Policy Coalition unites business, education and nonprofit leaders working to raise awareness about the lifelong impacts of childhood trauma. In 2015, United Way successfully advocated for improved ACEs data collection, and in 2016, United Way is advocating for statewide children's crisis response systems.
*Adverse Childhood Experiences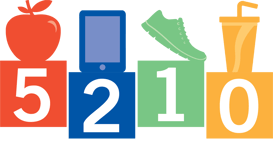 5-2-1-0 is a United Way-led childhood obesity prevention program that promotes 5 fruits and vegetables daily, less than 2 hours of recreational screen time, at least 1 hour of physical activity and zero sweetened drinks. The initiative gives evidence-based strategies and hands-on support at places where kids spend a lot of time including child-care centers, before- and after-school programs, schools, and pediatric practices.