Community Health Goal: To increase central Iowa's Gallup Well-Being Index score from 61.5 (2014) to 64.5 by the year 2020.
Health means more than eating well, exercising, or regularly seeing a doctor. It also means having strong, positive relationships, safe neighborhoods, and access to healthy food and physical activity.
United Way of Central Iowa is working to give all central Iowans equal opportunity to make healthy choices. Our specific investments in physical, social and community well-being are helping to raise the Gallup-Healthways Well-Being Index score, a comprehensive measure of health, to 64.5 by 2020.
Health Focus Area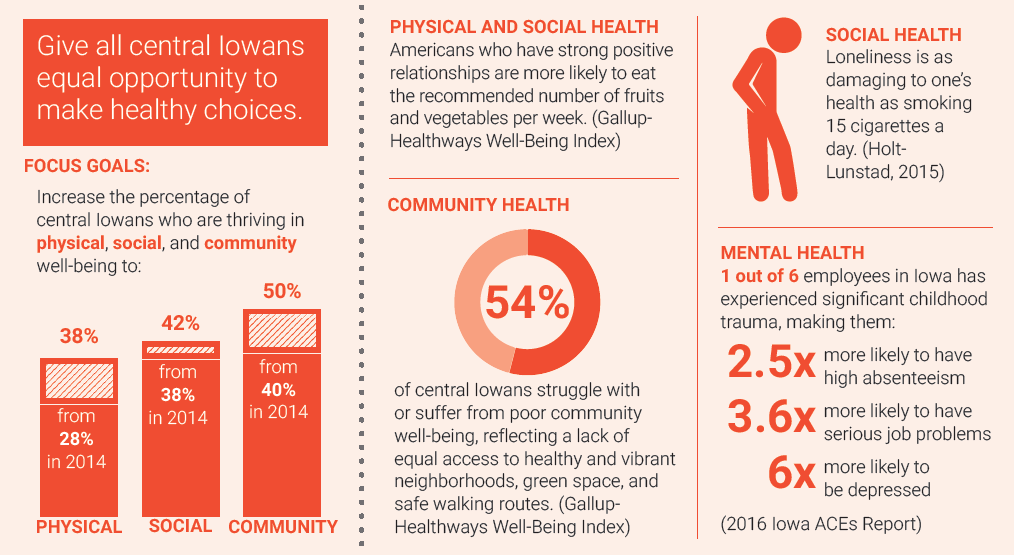 Health Progress

Example Health Programs

Iowa ACEs* 360 Policy Coalition unites business, education and nonprofit leaders working to raise awareness about the lifelong impacts of childhood trauma. In 2015, United Way successfully advocated for improved ACEs data collection, and in 2016, United Way is advocating for statewide children's crisis response systems.
*Adverse Childhood Experiences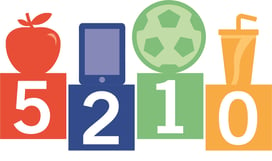 5-2-1-0 is a United Way-led childhood obesity prevention program that promotes 5 fruits and vegetables daily, less than 2 hours of recreational screen time, at least 1 hour of physical activity and zero sweetened drinks. The initiative gives evidence-based strategies and hands-on support at places where kids spend a lot of time including child-care centers, before- and after-school programs, schools, and pediatric practices.