Community Education Goal:


Increase the percentage of central Iowa students who graduate from high school to 95 percent by the year 2020.

Iowa Department of Education
Too many young people in central Iowa do not complete high school on time. Research shows they stand to earn $707,400 less over their working lifetime. When you add the burden of increased social costs attributed to dropping out, every dropout represents a million-dollar problem—and a lesser long-term quality of life for the student.
But a dropout is more than 12 years in the making. Young children who enter kindergarten unprepared can become a third-grader who cannot read. Reading proficiently by the end of third grade is a strong predictor for future school success. A third-grader who cannot read is unable to comprehend classroom content in later grades, making it four times more likely that they become a dropout.
Central Iowa's graduation rate increases to all-time high
The percentage of central Iowa students graduating high school within five years increased to an all-time high of 93.7 in 2017, from 93.6 percent in the prior year, according to data released by the Iowa Department of Education on April 11, 2019. The increase moves the region closer toward its Goal for 2020 to increase graduation rates to 95 percent, and is up more than 10 percentage points over nine years.
WHAT WE FIGHT FOR
---
STUDENTS READ PROFICIENTLY

of central Iowa students are not reading proficiently by the end of third grade.
Iowa Department of Education

Children who cannot read at grade level by the end of third grade are 4 times less likely to graduate from high school.
Annie E. Casey Foundation
---


YOUTH RECEIVE SUPPORT TO GRADUATE
Sixth-graders who do not attend school regularly, receive poor behavior marks, or fail math or English have no more than a 10% chance of graduating on time.

Balfanz & Herzog
WHERE WE WIN
---

SCHOOL READINESS
of central Iowa kindergartners were proficient in literacy skills during the 2017-2018 school year, up from 55.5% in 2014-2015*, with help from Women United's investments serving children from birth to age 8.

* Iowa Department of Education
---


volunteer mentors read with 1,057 children during the 2017-2018 school year through United Way's READ to SUCCEED programs: Book Buddy, Power Read, and Real Men Read, playing an important role in building reading skills.


More than 55,000 books were given to children through United Way-funded programs in 2018.
---
YOUTH SUPPORT
youth participated in United Way-funded school and/or out-of-school programs in 2018, with help from Education investments, including Education Leadership Initiative.

93.2% had good attendance. 90.4% passed all classes.
Example Education Programs
READ to SUCCEED is a community-wide awareness campaign to inspire community action to ensure that, by the end of 2020, 90 percent of central Iowa children read proficiently by the end of third grade.
The campaign provides resources for parents and caregivers to help children learn to read, information on how to advocate for summer reading programs and volunteer opportunities for community members.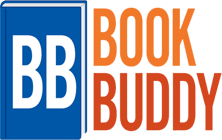 Book Buddy engages WLC members and other community volunteers to meet weekly with children in order to increase print literacy skills.
Participating students are introduced to 25 books over the course of the year and will have approximately 50 opportunities to read with a volunteer.
Power Read is a literacy and mentoring program where volunteer reading partners are matched with elementary school students. Using literacy kits developed by a team of experts, volunteers meet their students at their school each week to read a book together and do a skill-building activity. Students benefit from consistent and positive interactions with caring adults. Volunteers benefit from the knowledge that they are making a positive impact on a child's future.
Graduation Walk brings volunteers to the homes of youth who have dropped out or are at risk for dropping out because they are behind in course credits. Over the past five years, Graduation Walk volunteers have visited 3,878 homes, connecting with more than 1,000 students to engage them with school to improve their futures.

United Way of Central Iowa Women's Leadership Connection and local businesses collect quality children's books during the annual Stuff the Bus book drive. The books are donated to the central Iowa early childhood centers supported by United Way of Central Iowa Women's Leadership Connection, as well as other nonprofits and home child care providers.