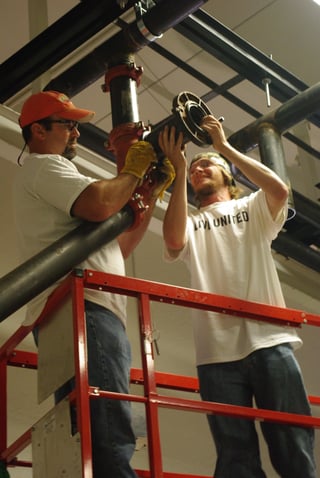 United Way's Building New Careers helps people become financially stable by starting careers in building and construction trades. The program works with local labor unions, apprenticeship programs and other partners to teach job skills and earn the academic credentials needed for the world of work.
The program helps people who otherwise have a hard time landing a good job: the formerly incarcerated, high school dropouts, veterans.
Program participants "earn while they learn," through apprenticeships, stipends and on-the-job training. They can earn credit toward an associate's degree, and work toward earning their journey-person's credential in trades such as bricklayers/masonry, carpentry, construction, electical, plaster/drywall, plumbing, steamfitting and many more.
Partners
Association of General Contractors

Central Iowa Building and Construction Trades Council

Evelyn K. Davis Center for Working Families

Iowa Department of Labor, Bureau of Apprenticeship and Training

Iowa Department of Economic Development

Iowa Department of Corrections

Iowa State Building and Construction Trades

Joint Training Apprenticeship Coordinators Committee

U.S. Department of Veteran Affairs
Contact
Bob Brown

Building New Careers Program Manager

United Way of Central Iowa

515-246-6570